Some services are not accessible by smartphone.
Home

>

Cable Railing Hardware
Cable Railing Hardware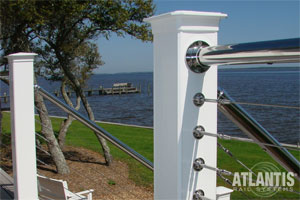 Inspired by the very lifelines and hardware that can be found on boats in every harbor across the globe the use of stainless steel hardware for architectural purposes provides a cutting edge approach to conventional railing systems. With the durability of marine grade, type 316L stainless steel, we have the ability to provide customers with a superior product in both style and quality to fit any indoor or outdoor, commercial or residential design.